Dear St. Louis Friends!
This blog post is really late in going out, but I did want to give a shout out to the best book store ever, Left Bank Books, as they are doing a terrific event with YA
authors Kimberly McCreight, Julie Murphy, Evelyn Skye, and Joelle Charbonneau! You have to purchase tickets ahead of time on the Left Bank Book site. You can even get a discount if you buy books from all four authors! Click on this link and enter! I'm very sad that I can't attend the event. Sign up for the event at this link:
http://www.left-bank.com/epicreads
And read the book descriptions below. Then enter a giveaway!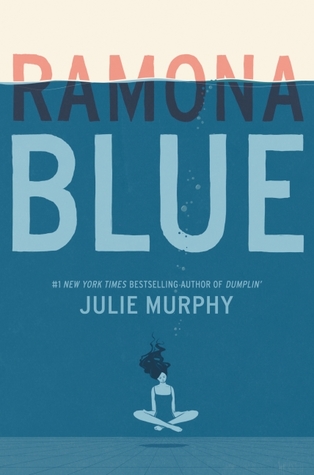 Goodreads Book description of Ramona Blue by Julie Murphy:
Ramona was only five years old when Hurricane Katrina changed her life forever.

Since then, it's been Ramona and her family against the world. Standing over six feet tall with unmistakable blue hair, Ramona is sure of three things: she likes girls, she's fiercely devoted to her family, and she knows she's destined for something bigger than the trailer she calls home in Eulogy, Mississippi. But juggling multiple jobs, her flaky mom, and her well-meaning but ineffectual dad forces her to be the adult of the family. Now, with her sister, Hattie, pregnant, responsibility weighs more heavily than ever.

The return of her childhood friend Freddie brings a welcome distraction. Ramona's friendship with the former competitive swimmer picks up exactly where it left off, and soon he's talked her into joining him for laps at the pool. But as Ramona falls in love with swimming, her feelings for Freddie begin to shift too, which is the last thing she expected. With her growing affection for Freddie making her question her sexual identity, Ramona begins to wonder if perhaps she likes girls and guys or if this new attraction is just a fluke. Either way, Ramona will discover that, for her, life and love are more fluid than they seem.
Goodreads Book Description of The Scattering by Kimberly McCreight: New York Times bestselling author Kimberly McCreight raises the stakes in the second book of the heart-pounding Outliers trilogy, a uniquely speculative story about secrets, betrayal, and a world where one small group of people are blessed—or cursed—with an incredible power.

Wylie may have escaped the camp in Maine, but she is far from safe. The best way for her to protect herself is to understand her ability, fast. But after spending a lifetime trying to ignore her own feelings, giving in to her ability to read other peoples' emotions is as difficult as it is dangerous.

And Wylie isn't the only one at risk. Ever since they returned home, Jasper has been spiraling, wracked with guilt over what happened to Cassie. After all they've been through together, Wylie and Jasper would do anything for each other, but she doesn't know if their bond is strong enough to overcome demons from the past.

It is amid this uncertainty and fear that Wylie finds herself confronted with a choice. She was willing to do whatever it took to help Cassie, but is she prepared to go to the same extremes to help complete strangers . . . even if they are just like her?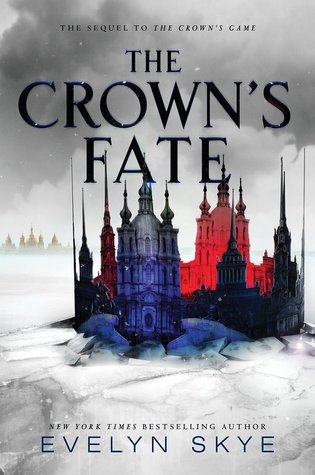 Goodreads Book Description of The Crown's Fate by Evelyn Skye: Russia is on the brink of great change. Pasha's coronation approaches, and Vika is now the Imperial Enchanter, but the role she once coveted may be more difficult—and dangerous—than she ever expected.

Pasha is grappling with his own problems—his legitimacy is in doubt, the girl he loves loathes him, and he believes his best friend is dead. When a challenger to the throne emerges—and with the magic in Russia growing rapidly—Pasha must do whatever it takes to keep his position and protect his kingdom.

For Nikolai, the ending of the Crown's Game stung deeply. Although he just managed to escape death, Nikolai remains alone, a shadow hidden in a not-quite-real world of his own creation. But when he's given a second chance at life—tied to a dark price—Nikolai must decide just how far he's willing to go to return to the world.

With revolution on the rise, dangerous new magic rearing up, and a tsardom up for the taking, Vika, Nikolai, and Pasha must fight—or face the destruction of not only their world but also themselves.
Goodreads Book Description of Dividing Eden:
From the author of the New York Times bestselling Testing trilogy comes a sweeping new fantasy series, perfect for fans of Victoria Aveyard and Sarah J. Maas.

Twins Carys and Andreus were never destined to rule Eden. With their older brother next in line to inherit the throne, the future of the kingdom was secure.

But appearances—and rivals—can be deceiving. When Eden's king and crown prince are killed by assassins, Eden desperately needs a monarch, but the line of succession is no longer clear. With a ruling council scheming to gain power, Carys and Andreus are faced with only one option—to take part in a Trial of Succession that will determine which one of them is worthy of ruling the kingdom.

As sister and brother, Carys and Andreus have always kept each other safe—from their secrets, from the court, and from the monsters lurking in the mountains beyond the kingdom's wall. But the Trial of Succession will test the bonds of trust and family.

With their country and their hearts divided, Carys and Andreus will discover exactly what each will do to win the crown. How long before suspicion takes hold and the thirst for power leads to the ultimate betrayal?
To help promote the event and these authors, enter to win one of these great books below!
a Rafflecopter giveaway